Grade A Driving Instructor with 12 Years Experience
Learn to drive with a professional full time driving instructor. I have over 12 years experience as a driving instructor and 8 years as a top grade driving instructor. My driving test pass rate has always been above national and local driving test centre averages.
Choose the best driving instructor in Metheringham.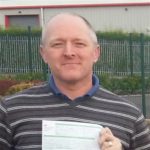 Drive a Renault Zoe. Learn to drive in the fully electric, zero emission Renault Zoe.  It's just the perfect size for a new driver and is powered by an electric motor giving a modest 90PS.  Not too powerful, yet powerful enough to allow me to teach you to drive properly.
No Stalling, No Gears and No Emissions, choose the cleanest driving lessons in Lincolnshire.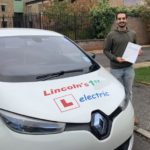 [contact-form-7 id="704" title="Book a Driving Lesson"]