My First Look at the NEW Mini Electric
Today the Mini Electric tour reached Lincoln. It was my first chance to have a look around this new elctric car. Things began with a video presentaion and then the unveiling of the show car the Mini Cooper SE. The Mini SE was in the display unit in the car park, we were taken out after the initial meet and greet with coffee and doughnuts. The car was kept under cover until we had seen the introductory video display.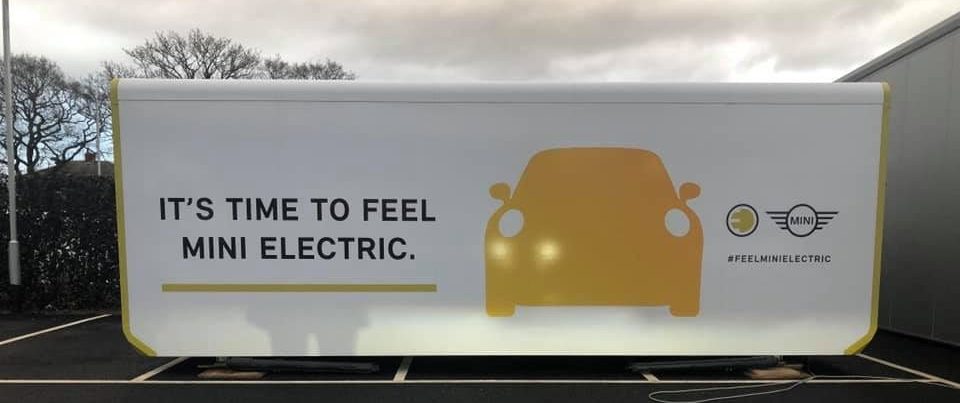 After the unveiling, we were encouraged to have a look around the car and ask our questions about the new model. There is no loss of passenger space or boot space when compared with my current petrol powered Mini One. I do like the seats and the driver display very much. This feels very much a Mini and I am very much looking forward to test driving the demonstrator in 2020.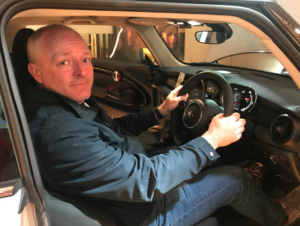 The new Mini Cooper SE has a very comfortable and familiar feel. It is an evolution of the Mini that I have enjoyed driving over the last 3 years. Even through there are many other electric cars that have bigger batteries and longer ranges, I would be very happy to purchase the Mini Cooper SE. My plan is to see all my current manual customers through their driving tests and then trade in my Mini and my Zoe. I will then be a fully electric driving instructor.